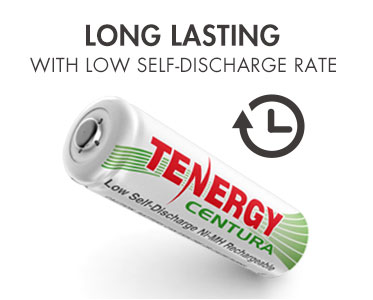 Low Self Discharge
Tenergy NiMH batteries has built in low self discharge technology that prevents it from losing its power after long storage periods. Once charged, it can be stored for 12-24 months with a high capacity percentage left. Unlike typical and normal NiMH batteries, Centura Low Self Discharge high capacity batteries can retain up to 85% of capacity even if stored for 1 year!
Eco-Friendly Money Saving
Reduce. Reuse. Save. Being one of the most cost-effective batteries, the Tenergy NiMH rechargeable batteries can be recharged up to 500 times. The battery pays for itself after 5 charges. So avoid wasting time and money on the disposable alkaline batteries and replace them with our rechargeable Centura batteries to decrease the waste disposables leave behind.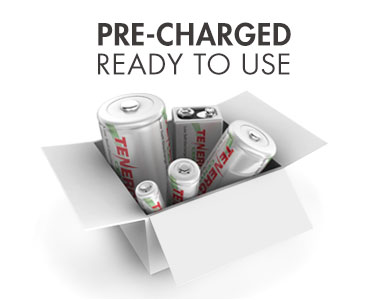 Ready to go when you are
Ready to use out of the package. Combine the advantages of alkaline batteries with that of rechargeable batteries. Great household batteries for any time you are low on power for your battery operated devices.
Centura Rechargeable Batteries and Chargers