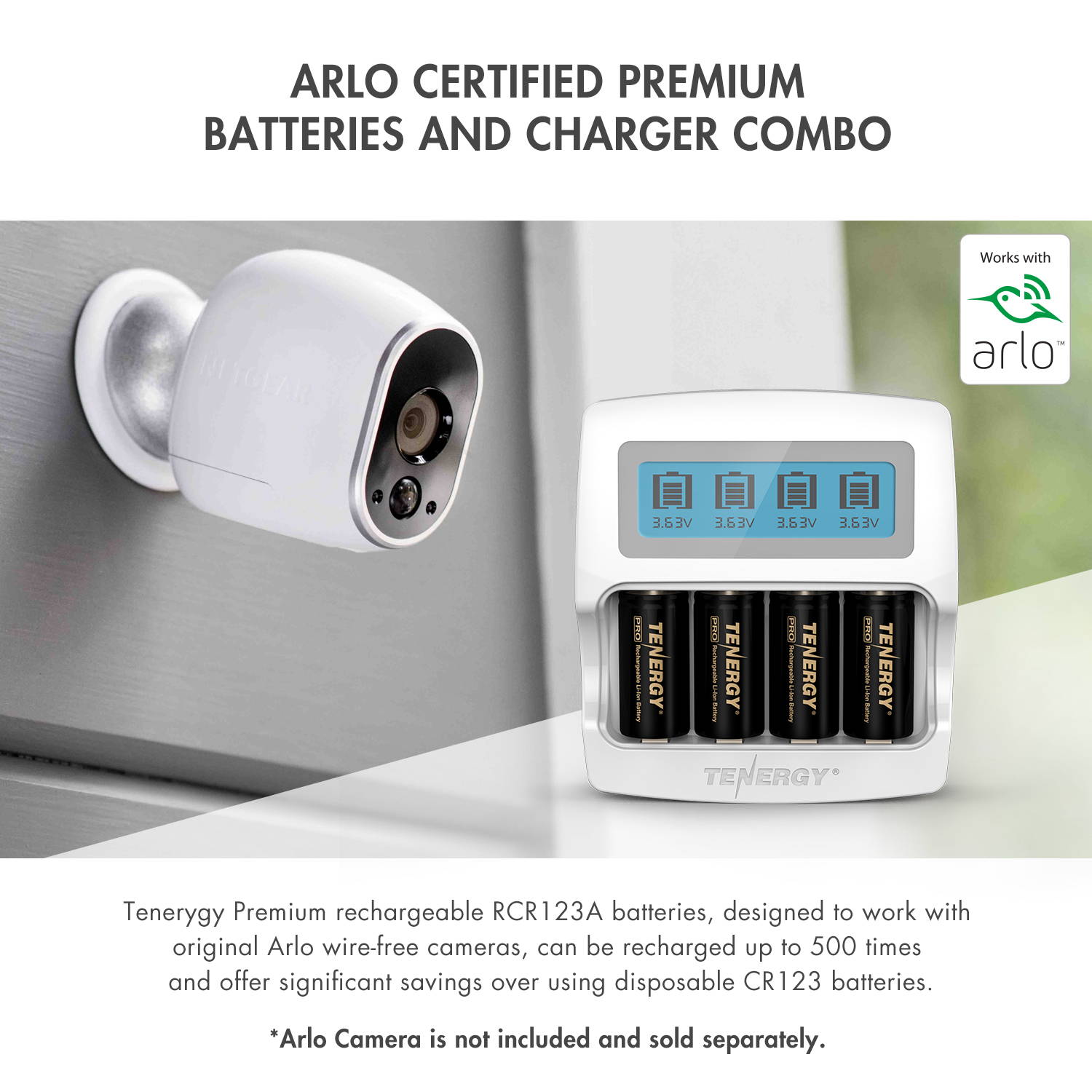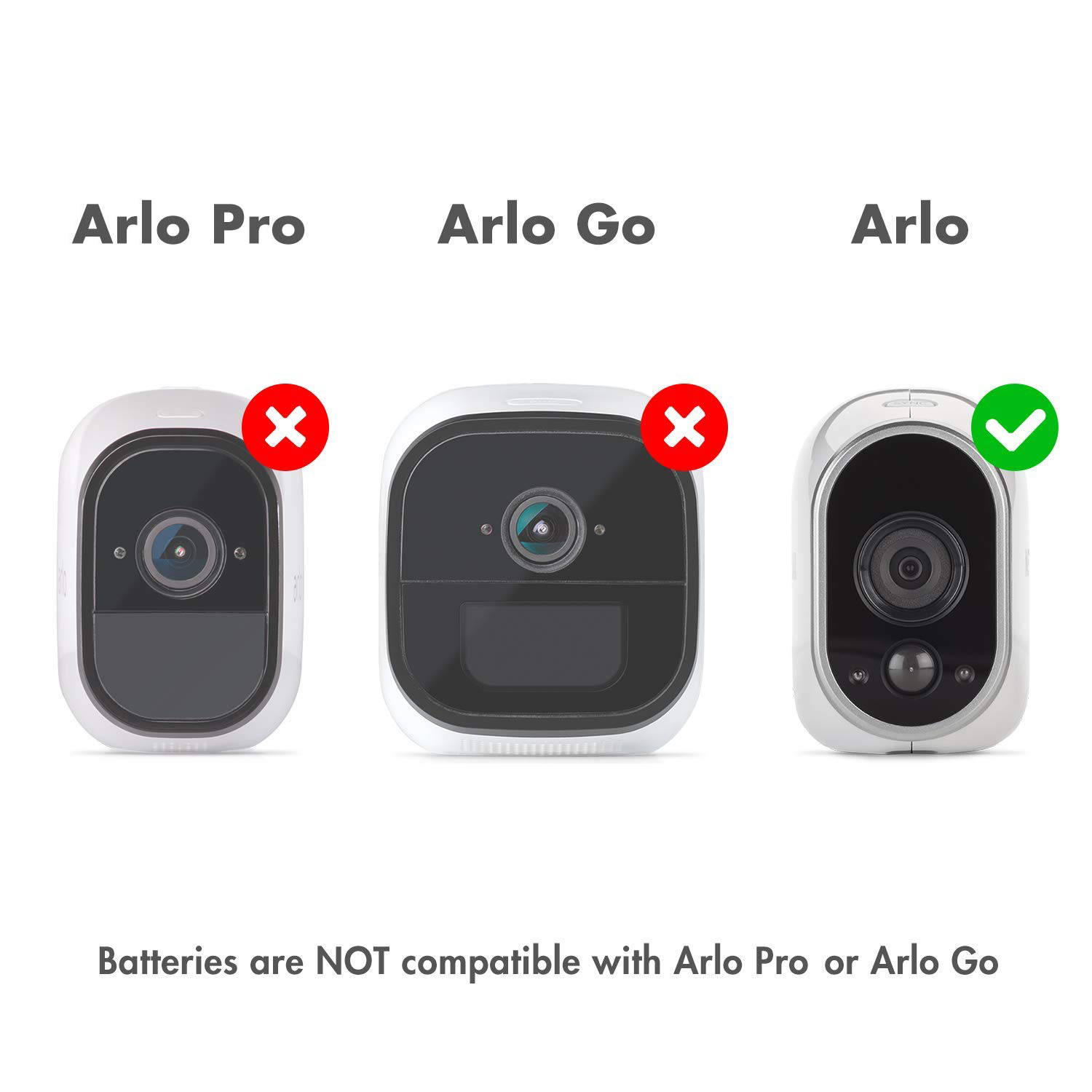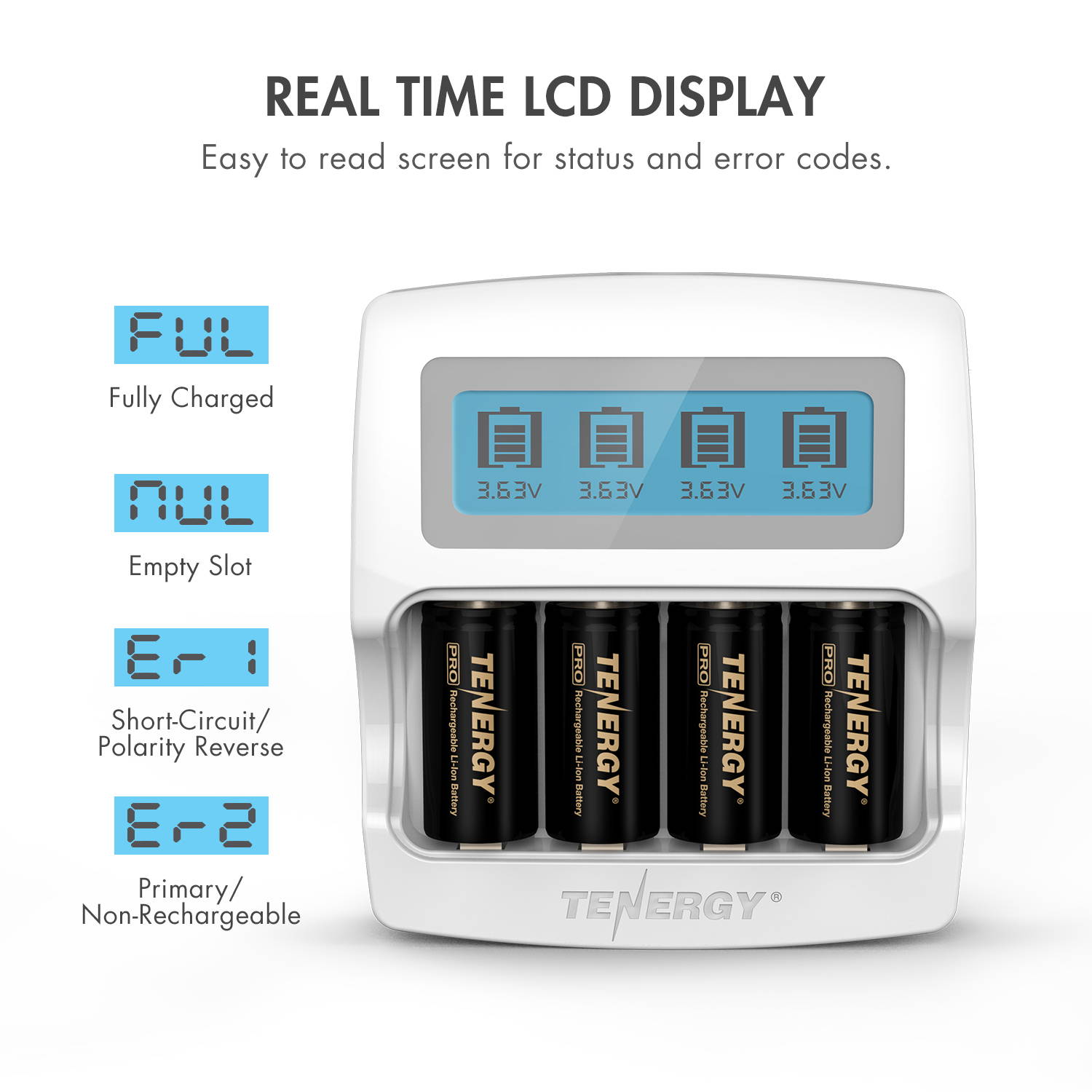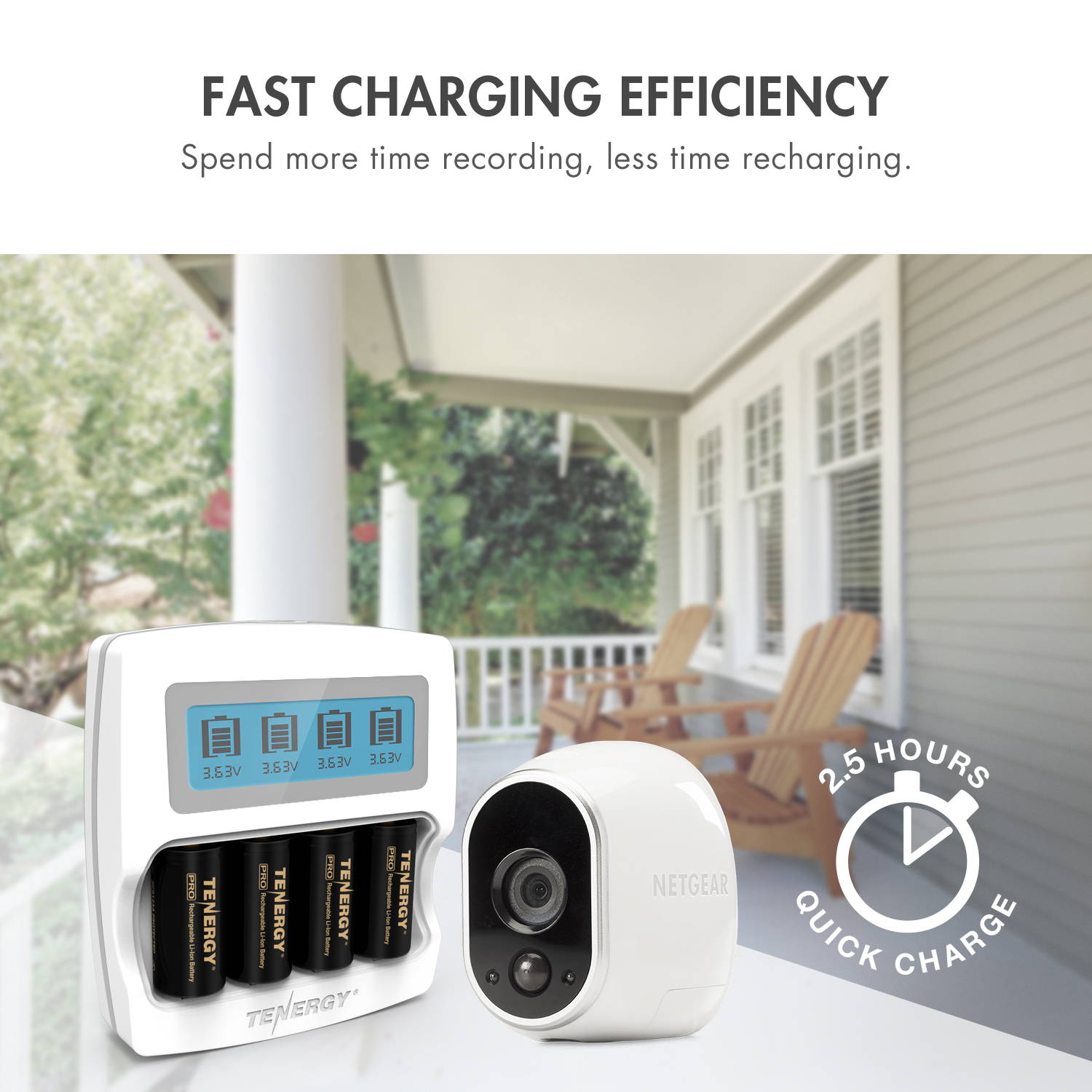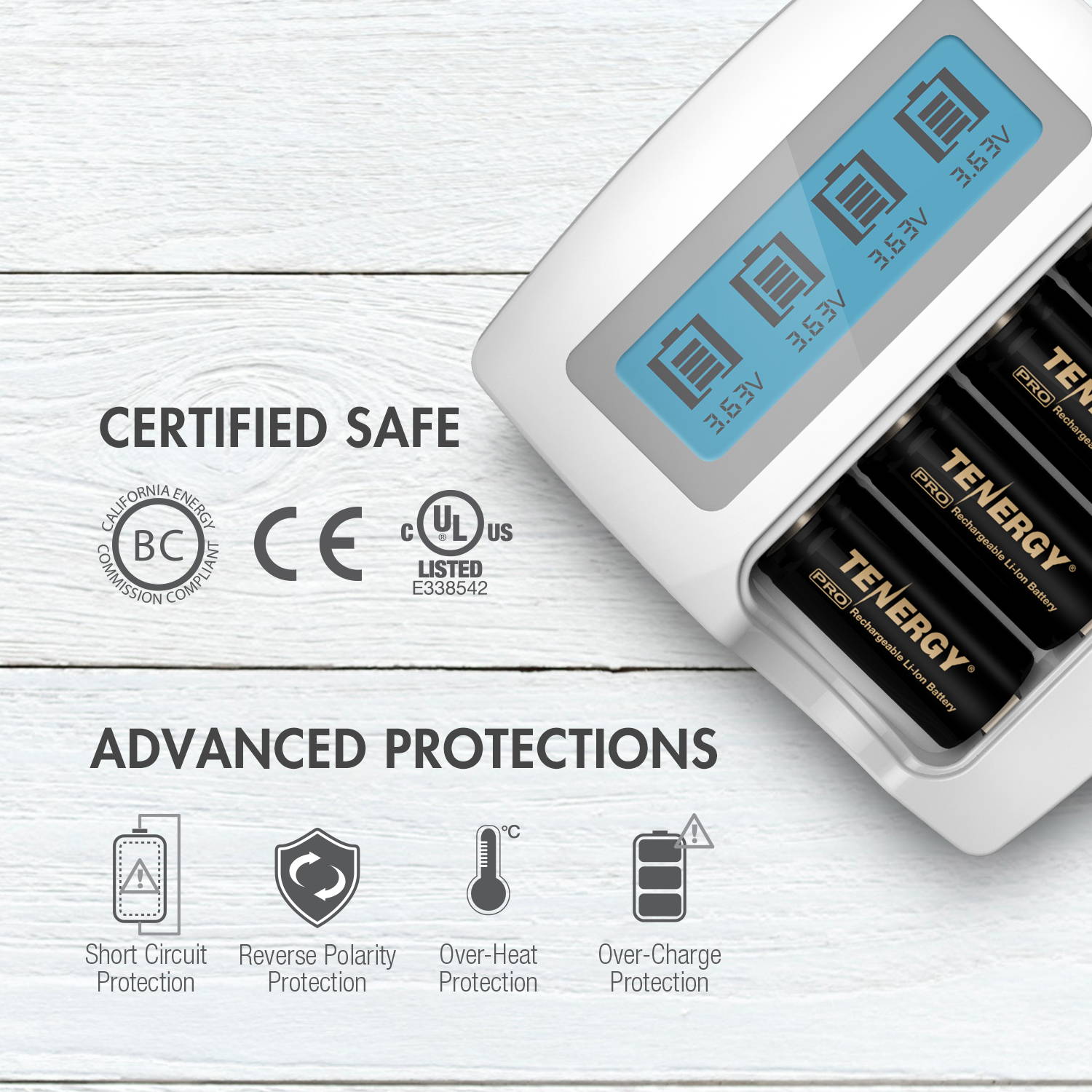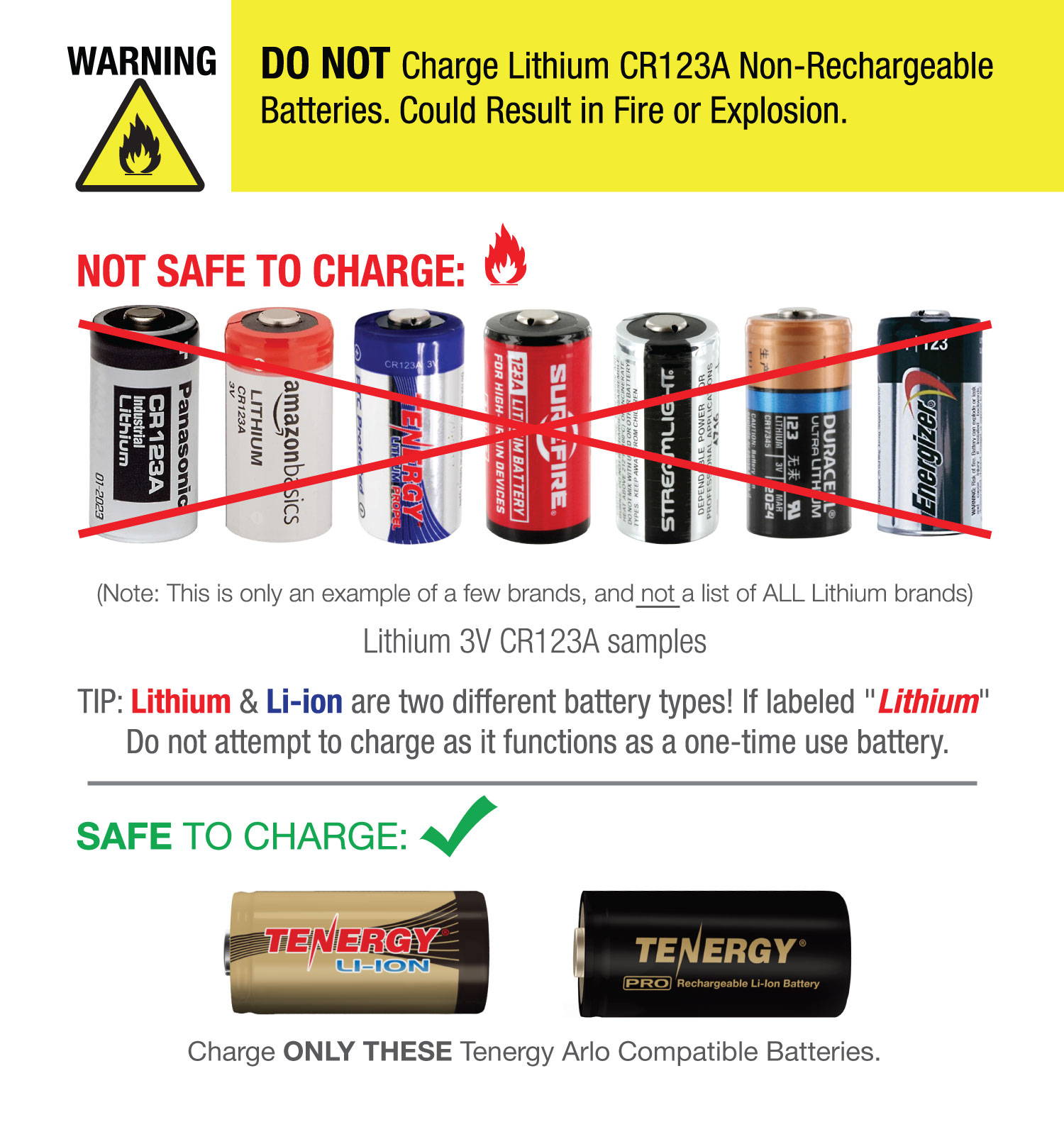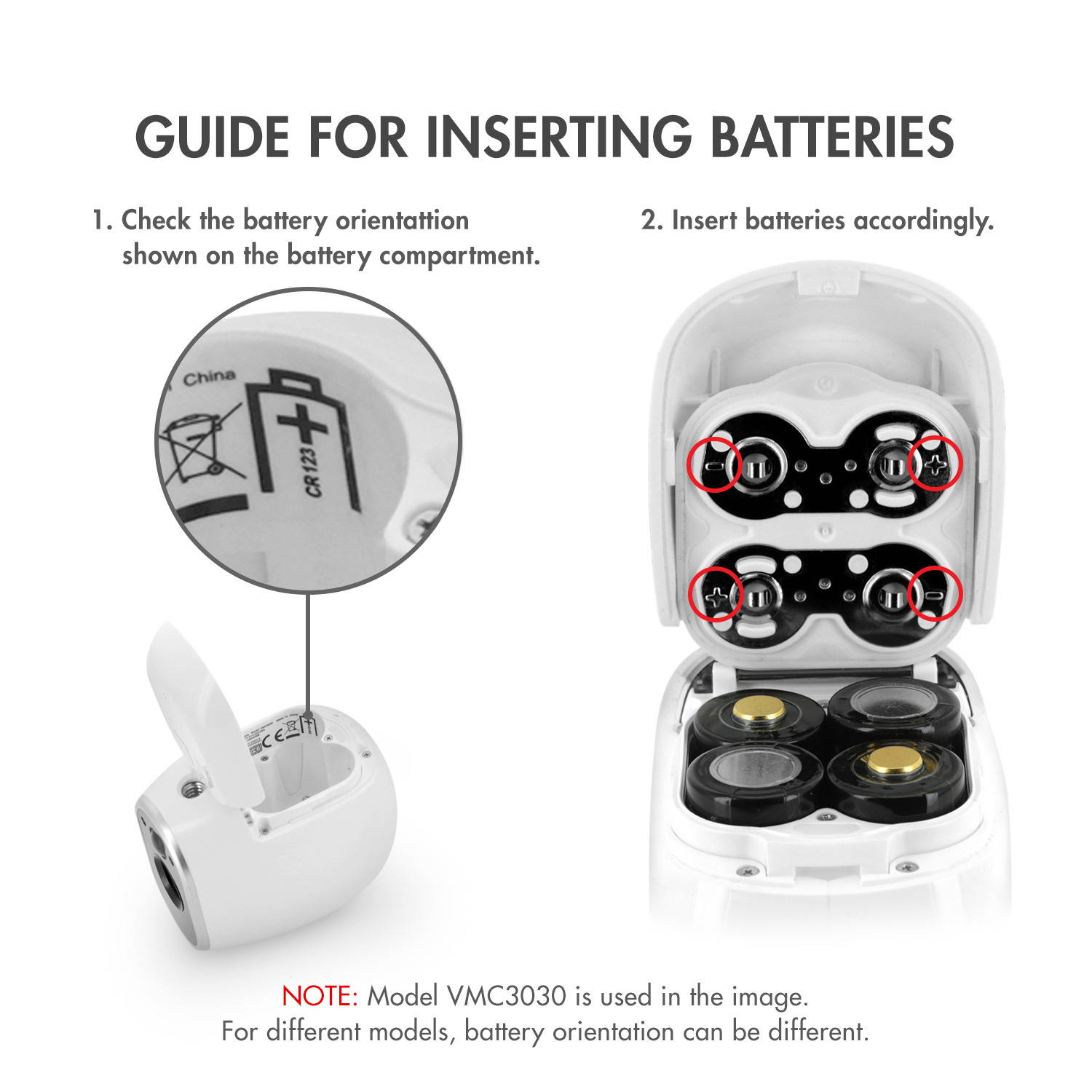 New and Improved Reliable Power for Arlo
Save money buy reusing Premium rechargeable batteries that keeps up with your smart Arlo security camera. This new premium version provides a more run time between each charges, and delivers consistent performance in colder outdoor temperatures.
Features
ARLO CERTIFIED "Works with Arlo" - Reliable compatibility, performance, and safety.
LONGER RUNNING TIME - Best in class battery capacity for RCR123A batteries.
OUTDOOR TEMPERATURE PERFORMANCE - Consistent power between -4°F to 140°F,
MORE POWER SAVINGS - Recharges up to 500 times, and eventually pays for itself.
FAST CHARGING - Fully recharges Tenergy rechargeable CR123A batteries in 2.5 hours.
ADVANCED PROTECTIONS - Charger includes built-in protections against short-circuiting, reverse polarity, over-heating, and over-charging.
CERTIFIED SAFETY: Tested and certified to meet international safety standards set by CE, FCC, California CEC, and UL.