Reliable and Rechargeable CR123A Power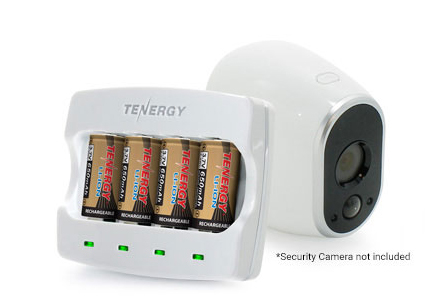 Rechargeable CR123A Batteries
Lithium-ion rechargeable batteries and charger works with Arlo security cameras and compatible with popular tactical flashlights, laser sights, GPS trackers, and others.
Best used with Arlo Wire-Free HD Security Cameras (VMC3030). Always double check that your device is compatible with 3.7volts RCR123A batteries before usage.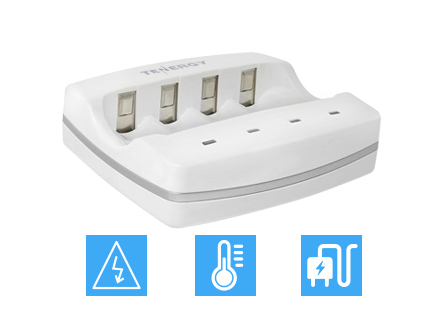 Advanced Sophisticated Charging Safety
Advanced built-in protection against reverse-polarity, overheating, and short-circuit to ensure total charging safety. Also features safety timer which will automatically shut off the charger in 3 hours to prevent over-charge and gives you a peace of mind.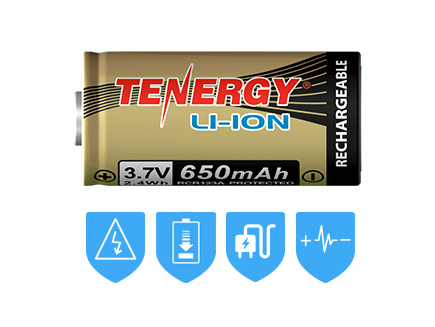 Smart Battery Protection
Built-in protection circuit actively managing battery performance during charging and discharging. Helps prevent over-charge, over-discharge, short-circuit, or overcurrent, by shutting off the device to protect the battery and charger. Provide superior safety performance than batteries without protection.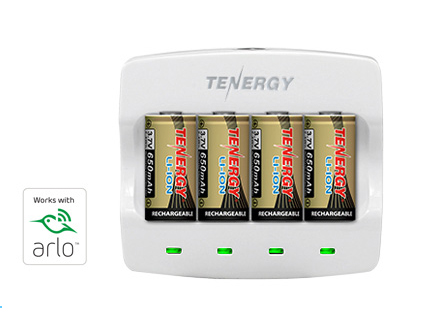 4 Independent Charging Channels With Status Indicator
Charges up to 4 rechargeable batteries in independent charging channels with LED indicator lights to display status and notify you when they are ready.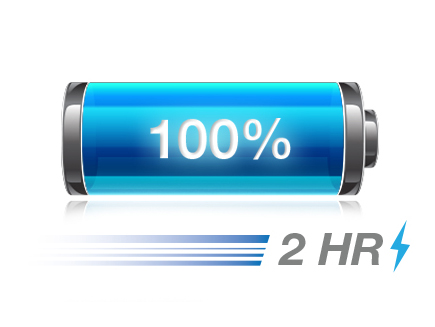 Fast Charging
With charging current of 400mA, your batteries can be fully charged in about 2-3 hours.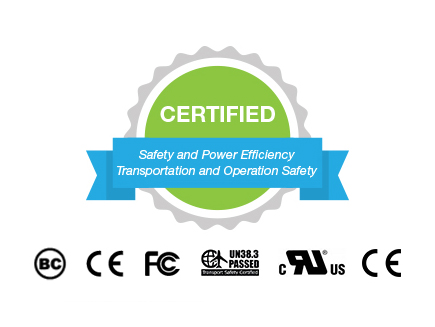 Certified for Safety and Power Efficiency
Battery: Extensively tested and certified by the most stringent battery safety standard: UL 1642, UL 2054, UN 38.3, IEC 62133, UL 60950, Battery Directive (2006/66/EC), CSTCG (PI965).
Charger: Certified for international CE and FCC safety standards. It has also been certified to California's CEC standard to ensure power efficiency. Charger Adapter with UL certification.